Cybersecurity for Remote Work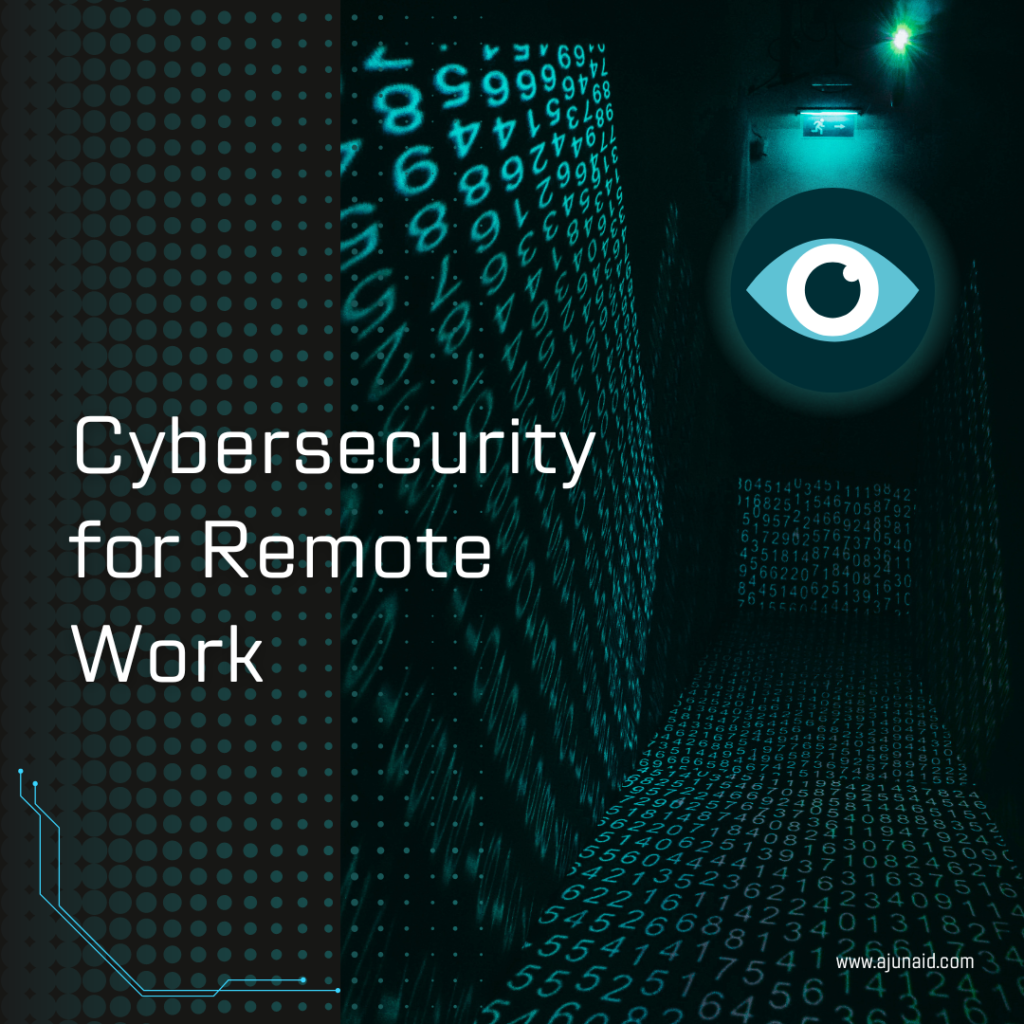 Welcome to our blog post on cybersecurity for remote work! In today's digital age, more and more people are working remotely, which brings about new challenges in terms of protecting sensitive information and maintaining online security. In this article, we will discuss some essential cybersecurity practices that can help you stay safe while working remotely.
1. Use Strong Passwords
One of the first and most important steps in ensuring cybersecurity for remote work is to use strong passwords. Avoid using common passwords or personal information that can be easily guessed. Instead, create unique passwords that include a combination of uppercase and lowercase letters, numbers, and special characters. Additionally, it is crucial to use different passwords for each of your accounts to minimize the risk of a security breach.
2. Utilize a VPN
A Virtual Private Network (VPN) is a valuable tool for remote workers. It creates a secure connection between your device and the internet, encrypting your data and protecting it from potential hackers. By using a VPN, you can ensure that your online activities are private and your sensitive information remains secure.
3. Keep Software Updated
Regularly updating your software is essential for maintaining cybersecurity. Software updates often include security patches that address vulnerabilities and protect against potential threats. Make sure to enable automatic updates on your devices and applications to ensure you are always using the latest, most secure versions.
4. Implement Two-Factor Authentication
Two-Factor Authentication (2FA) adds an extra layer of security to your online accounts. It requires you to provide two forms of identification, typically a password and a unique code sent to your mobile device, to access your accounts. By enabling 2FA, even if someone manages to obtain your password, they would still need the second factor to gain access to your accounts.
5. Be Cautious of Phishing Attempts
Phishing is a common method used by cybercriminals to trick individuals into revealing sensitive information. Be cautious of suspicious emails, messages, or links that ask for personal or financial details. Always verify the source before providing any information and avoid clicking on unknown links or downloading attachments from untrusted sources.
6. Secure Your Home Network
When working remotely, it is crucial to secure your home network. Change the default password on your router and ensure it is using strong encryption. Additionally, consider enabling a firewall to protect your network from unauthorized access. Regularly check for firmware updates for your router to ensure it has the latest security features.
Conclusion
As remote work becomes increasingly prevalent, it is essential to prioritize cybersecurity to protect sensitive information and maintain online safety. By following these best practices, such as using strong passwords, utilizing a VPN, keeping software updated, implementing two-factor authentication, being cautious of phishing attempts, and securing your home network, you can significantly reduce the risk of cyber threats. Remember, cybersecurity is a shared responsibility, and by staying informed and proactive, you can create a secure remote work environment.
Stay safe and secure!